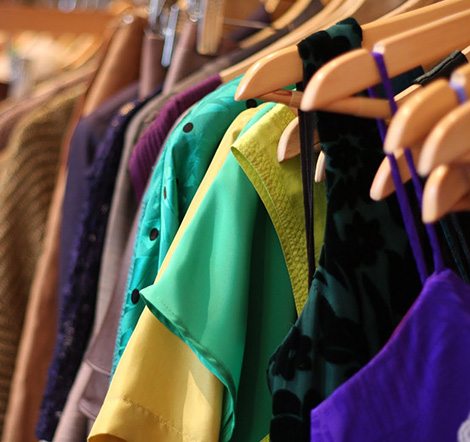 PKC THREADS CLOTHING
HANDCRAFTED Apparels
We pkc threads clothing a garment buying house and sourcing Agency for overseas client in the apparel industry from India and Office in Paris ( France ). We manufacture and source wide range of clothing at competitive price.
We are placed in Tirupur which is an ideal place for buying knits to offer you the privilege of choosing from a huge range of latest and original products which are made available to the Buyers at the most competitive prices to suit their specific needs.

GOAL
Our primary goal is to satisfy our customer needs through professional approach towards.
Getting the best competitive prices
Sourcing the best quality
Delivering on time
Our product range includes all kind of apparels – Knits, Woven with various fabrics, finishing and accessory selections for Women's, Men's and Kid's.
| | |
| --- | --- |
| KNIT WEAR | Casual / Pyjamas |
| WOVEN WEAR | Casual / Formals |
| HOME FURNISHINGS | Home linen, curtains, cushion covers, towels etc. |
PKC Threads Clothing enables the clients to procure the finest quality, most competitively priced apparel, accessories and home textile products from India and provide you the high level of communication.
CLIENTELE
We have established good business partnerships with our customers in Europe. PKC Threads clothing is well teamed to provide apparel sourcing services, costing, active involvement in product development, Supplier selection, production planning ,Quality control, Inspection, Shipping and Banking procedures are provided with updated experiences.
STRENGTHS
We have the capability to transform / produce / ship a top-end design or a basic product into a popular commercial product with realistic value and with a competitive price in the market. With well-researched database of reliable Textile manufacturers and exporters, we could offer you.
PRODUCT ANALYSIS
For each production we analyses and identifies most suitable vendor for the garment category that particular specimen pertains to, ensuring smooth flow of sampling and production and timely shipping.
PRICE NEGOTIATION, SAMPLING & RESEARCH
We will negotiate the best price for our customer and ensure to get the prices till our customer is satisfied. Once we have negotiated the best prices for the products required, samples are created, thoroughly screened and sent to the buyer for evaluation.
FABRICS
  100% Cotton
  100% Organic Cotton
  Cotton + Lycra / Elasthane
  Viscose, Modal, Slub
  Knits + Woven mix and match
BLENDS
  Single Jersey / Double Jersey's
  Single / Double / Durby Ribs
  Lycra Jersey / Rib
  2 Thread / 3 Thread Fleece
  Pique / Interlock Fabrics
CORE STRENGTHS
 8 stage inspection for each order Production
 Competitive price, Quality & short time delivery
 Industry experience of more than 21 years
 On time follow up from order conformation to shipment
 Everyday reporting of status & follow-ups
 In-house Textile Testing Lab to test all parameters of Yarn, Garment & accessories
 1 stop sourcing partner for all your clothing needs from India MHM Prints, Sublimation prints, Different Garment wash techniques available in-house.
PKC Threads Clothing is sourcing apparels from India for over dozen clients. All our clients belong to garment Importers, Garments wholesale Distributors, small and medium brands,Chain and departmental stores across Europe & Germany.
OUR OVERSEAS CLIENTS
Norprotex France
Ruckfield France
Univertex France
KARV, RUFEN Canada
Million X  Germany
MAULI SPA, ITALY
DOGG LABEL, FRANCE
HIPANEMA, FRANCE
FACTORY – TIRUPPUR, INDIA.
Mr. Chandru
13, Padmini Garden Main road,
Kangeyam Road, Tirupur
Tamilnadu – 641 603.
PHONE : +91-421 424 2339
MOBILE : +91 98423 17773
EMAIL: info@threadsclothing.in
OFFICE – CHENNAI, INDIA.
Mr. Pramod
No.40, 4th Avenue,
Banu Nagar, Pudur,
Ambattur, Chennai – 600053.
PHONE : +91-44 2686 4007
MOBILE : +91 98847 25007
EMAIL: pramod@threadsclothing.in